Johnny Appleseed was a living person.
His real name was John Chapman, and he travelled extensively throughout Ohio including Crawford County and Bucyrus.  Planting and tending to his apple trees, he also dispensed medicinal plants to settlers and Native Americans and preached the tenets of his Swedenborgian Christian faith.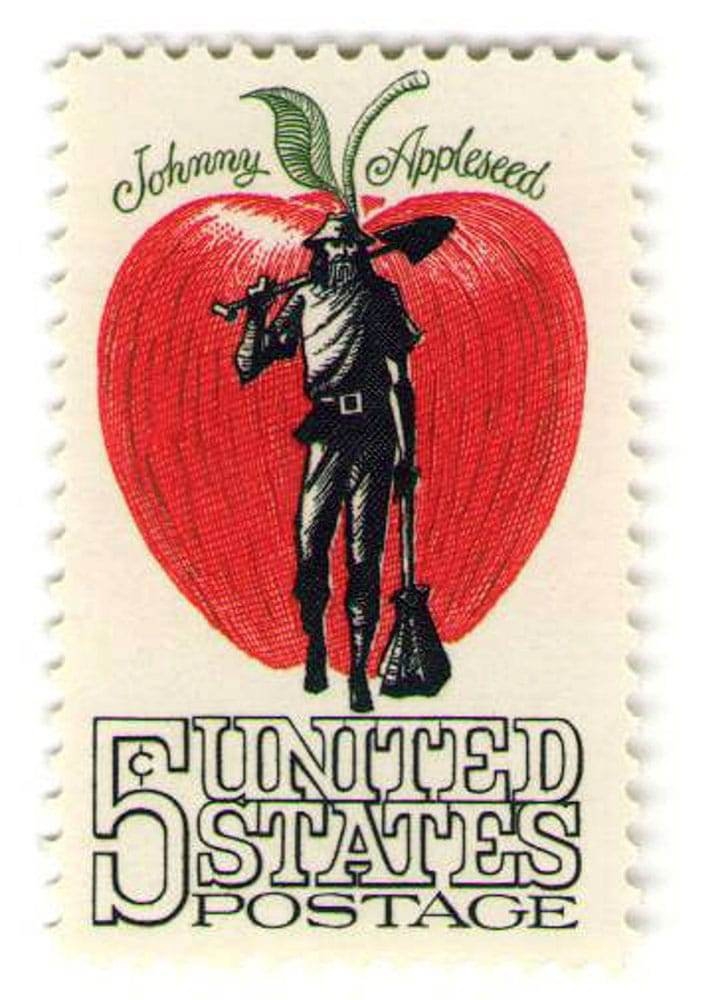 John Chapman, affectionately known in American folklore as "Johnny Appleseed" was born on September 26, 1774, in Leominster, Massachusetts. When he was 18, he left home to venture into the American wilderness—areas now known as Pennsylvania, Ohio, Indiana, and the northern counties of West Virginia. Johnny slowly made his way southwest from Massachusetts and then on to Pennsylvania. At that time, much of western Pennsylvania was undeveloped, but government records show Johnny lived in the Allegheny Mountains in 1797.
As Johnny continued to blaze a trail west, he gathered apple seeds from various cider presses along the way.  Johnny then pressed further onward to the lands known today as Ohio.
Traveling primarily alongside the banks of streams and rivers throughout Ohio (including the Sandusky River in Crawford County), Johnny sought out loamy land. Open space, fertile soil, and water access provided ideal conditions for the apple trees' prolific growth.
Johnny's itinerant seedling tree business moved west with the frontier, and his pathways and pursuits were exceedingly humane, but deliberate. The first apple crop in a new area signified the first stage of permanency, helping settlers establish land rights.
The Congressional Northwest Ordinance provided a method for admitting new states to the Union.  Those willing to create a homestead on the wilderness beyond Ohio's permanent settlements were granted 100 acres of land.  To prove their intentions of permanency, settlers were required to plant 50 apple trees on their homestead. So in addition to being a fervent Swedenborgian missionary, Johnny's other lifelong mission was to supply apple tree saplings to pioneers in search of a new life in the midwestern United States.
Learning the trade today referred to as horticulture, Johnny spent much of his adult life traveling, planting, and tending to his apple orchards and nurseries located in counties throughout Ohio, including:   Richland, Ashland, Crawford, Auglaise, Butler,  Champaign, Clark, Defiance, Delaware, Hancock, Holmes, Huron, Jefferson, Knox, Licking, Muskingum, Washington, Wayne, and Wyandot.
Johnny was also verified in portions of northern West Virginia–in areas specifically along the Ohio River.  Johnny spent his final years in eastern portions of Indiana. 
Crawford County was just one of the many "frontier areas" where Johnny helped settlers establish new roots.
In addition to the Norton family, other Ohio pioneers and public figures verified Johnny Appleseed's orchards, nurseries, and Johnny's  intermittent physical presence in Bucyrus and the Crawford County area during the general timeframe from 1819-1832.
For example, William Stanbery, an Ohio State Senator and later a U.S. Representative, knew Johnny well and gained knowledge of Swedenborgian from him. 
William Stanbery was recorded (by reknown Ohio industrialist, John H. James), as seeing Johnny Appleseed in the rural Bucyrus area in the early 1830s on several occasions.*
*Verified by Miami University's Walter Havighurst Special Collections & Archives, sourced from John H. James Correspondence (of Urbana, Ohio) dated January 23, 1857.
Another political figure, Mordecai Bartley, who was also an Ohio Senator and U.S. Congressman (and later Ohio's 18th governor), visited and spent the night at one of Johnny's nurseries located in Sandusky Township (Crawford County). Bartley and his traveling companions purchased some of Johnny's apple saplings, and then took them home on horseback the next morning.
During this timeframe, the name "Johnny Appleseed," was infrequently used.  Instead, he was mostly referred to by his real name, John Chapman. 
It wasn't until after his death that the nickname, Johnny Appleseed, was used alternatively and throughout popular culture.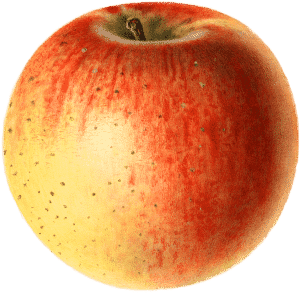 In addition to planting apple trees, Johnny also dispensed medicinal plants to Native Americans and settlers. A medicinal herbalist, Johnny used herbs to heal settlers, Native Americans, and himself.  He primarily used eight herbs: Catnip, Dandelion, Dog Fennell, Horehound, Mullein, Pennyroyal, Rattleroot, and Wintergreen.
In modern terms, Johnny would be considered a "pacifist," encouraging and fostering goodwill between the new homesteaders and Native Americans.  When in Crawford County, Johnny most likely interacted with the Wyandot Tribe.
Little is known of Johnny's early life except that he loved nature, was extremely kind to all creatures great and small, and he was known for being remarkably unselfish.  His half-sister, who survived him, related many fond memories of their childhood days. Johnny's half-sister later lived in Mansfield (Richland County), Ohio. 
Juding by his tattered appearance, many people thought Johnny was ignorant and poor, neither of which was true.  Johnny was literate, which was fairly uncommon during that time period.  He was taught to read and write as a child while he was still living in his native Massachusetts.  During his adulthood wanderings, he would often teach illiterate settlers how to read. Johnny often taught and evangelized by distributing reading material about Swedenborgian and pages from his own Bible.
In actuality, Johnny was quite a complex character–a very peculiar combination of spiritualist, environmentalist, zoophilist, and shrewd businessman.
Johnny cleared small plots of land in villages of both Native Americans and settlers. Johnny made money by first planting apple seeds which grew into saplings.  He then bartered or sold them to those wanting to lay claim to or improve their land.  Sometimes, Johnny would sell his own established land to incoming frontiersmen.  Over the course of his lifetime, Johnny owned 1,200 acres (verifiable in numerous Ohio County Recorder's Offices), to not only establish but also to tend his apple orchards.
In addition to tending to his apple orchards and nurseries, it's speculated Johnny was regularly sighted in Bucyrus (and within the general vicinity of Crawford County) because Bucyrus was the location of a Federal Land Office from 1832-1842.
Johnny's plantings helped ease the lives of the pioneers, as apples were a dietary staple for many.  More than a social drink, apple cider was a safer alternative to drinking water–especially on the open frontier. Apple cider vinegar was also regularly used as a preservative and a flavoring. 
Pioneers also made apple butter, cooking it in copper kettles. A food largely derived out of necessity, apple butter was created as a means of storing apples long-term due to a lack of refrigeration. 
By 1840, the Ohio frontier became increasingly settled, bringing with it increased wealth and population.  A restless and reclusive Johnny decided to move further west.  He lived the remaining years of his life in Fort Wayne, Indiana, where he died on March 18, 1845.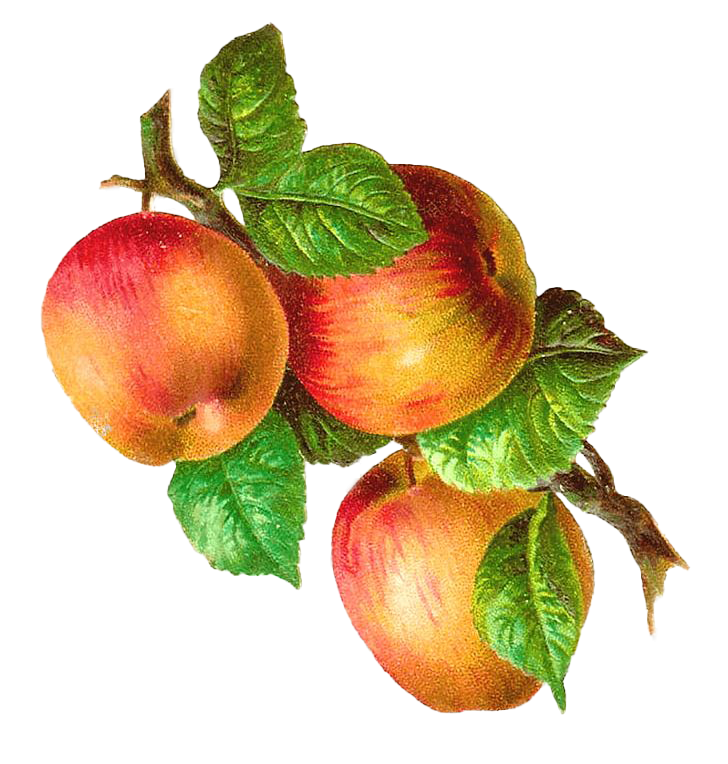 In November 1871 (26 years after Johnny's death), Harper's New Monthly Magazine published an extensive account of his life.  In this magazine article, Johnny's historical and cultural impact was well documented, with his famous moniker, "Johnny Appleseed," now firmly planted in America's collective memory. After the publication of this particular Harper's Magazine article, Johnny Appleseed grew into a household name.